Canada is one of the safest places in the world for a woman to give birth. But the story is different for Indigenous women who are much more likely to lose their lives from a complication related to pregnancy or childbirth than other Canadians. The health disparities between the Indigenous and non-Indigenous communities in the country are striking, and maternal health is no exception.
Nancy Peekeekoot is of Gwich'in and Cree descent and is a registered member of the Gwich'in Tribal Council in Tsiigehtchic, Northwest Territories, Canada. When Nancy was a teenager, she struggled with addiction and the traumas her community has experienced because of oppression. She became pregnant and, without the support she needed, felt isolated and hopeless, and attempted suicide.
Indigenous women who are pregnant often face serious barriers to receiving good prenatal care and other help that could support healthy pregnancies and turn their lives around. Many cannot find culturally safe and appropriate health care, good housing, transportation, or adequate food. Racism is a persistent problem for these communities, even during the vulnerable period of pregnancy. Against the odds, Nancy overcame her addiction and today is a mother of four healthy daughters and a soon-to-be grandmother.
Nancy is now working in inner city Edmonton and has created a unique program to help women like her. Pregnancy Pathways makes sure that pregnant women who are homeless have safe housing and support services. While still new, the program is showing promising results and has already helped women and their families get on the path to healthy parenthood.
In Ontario, MSD for Mothers is collaborating with the University of Toronto and the Waakebiness-Bryce Institute for Indigenous Health on a comprehensive approach to improve the health of Indigenous women, looking at families' needs overall. The emphasis is collaborating with Indigenous midwives, community service providers and health researchers to support Indigenous families by providing training in trauma informed care, addiction, mental health and clinical care of infants so that these critical support services become part of routine maternal health care.
"Pregnancy Pathways creates space for homeless pregnant and parenting women to get healthcare and support during this pivotal time of their lives. We elevate their voices and experiences, while helping them secure housing for themselves and their families." – Pregnancy Pathways program manager Nancy Peekeekoot
MFM Partner

Building on the strengths of the Indigenous community and providing respectful maternity care is setting women and their families up for long-term good health. By enhancing the skills of Indigenous health and community workers, these programs are bolstering a workforce attuned to the particular needs and traditions of the community they are serving and helping reduce disparities in maternal health. This approach is transforming lives of Indigenous people and demonstrating how greater support for mothers, their families and communities creates many ripple effects.
Why is Nigeria's maternal mortality rate so high — almost double the global average?
There are many contributing factors. But the short answer is that many women are not getting the care they need during pregnancy and childbirth. In Northeast Nigeria in particular, years of conflict, mass displacement and widespread poverty have decimated health systems. A shortage of health workers, especially female health workers, exacerbates the problem by limiting the options available for women for care and support during pregnancy.
Girl Child Concerns, a Nigeria-based NGO supported by MSD for Mothers, is strengthening the maternal health workforce at the community level by recruiting local young women, training them and deploying them as Village Health Workers. The idea is to have them meet vulnerable women where they are; to offer information and support; and to connect them with the services they need to survive motherhood and thrive. In many ways, Village Health Workers are the first line of defense against preventable maternal death.
Within months of the program's launch in 2018, a clinic in rural Konduga reported a surge in visits from women seeking antenatal care, immunizations and other services, and an uptick in facility-based births – all thanks to their referral efforts. The government responded to the news by asking Girl Child Concerns to expand its program into other areas. The organization is also exploring ways to broaden the role of Village Health Workers to include support for more family planning methods and other low-cost, high-impact interventions such as kangaroo mother care and early and exclusive breastfeeding.
MFM Partner

Improved maternity care is an important step toward a lifetime of better health and wellbeing, not just for the mother but for her entire family. That's just one of the ripple effects Girl Child Concerns is helping to put in motion. By creating jobs – by adding to Nigeria's skilled labor force – GCC is also contributing to the region's economic growth and development.
More directly, it is providing opportunities to young girls and women who may have otherwise struggled to secure a livelihood, or even finish their educations. Two out of three girls in Northern Nigeria are married before age 18, and nearly 40% of adolescent girls aged 15 to 19 in the region have already had their first child. GCC specifically recruits women who have been victims of Boko Haram violence and are willing to serve in the affected areas.
"For these young women," says GCC's Board Chairperson Dr. Mairo Mandara, "becoming a Village Health Worker is a lifeline – a chance at a meaningful career, and a chance to reconnect with their communities, while also helping to reverse current trends in maternal health."
While pregnancy and birth can be joyous, momentous times in a woman's life, they are not without risk[1]. Women's ability to choose and space their pregnancies through family planning is central to supporting healthy pregnancies and delivery; however, in the Philippines, many women do not have consistent access to the contraceptive methods that are right for them[2]. Not only does this lack of access affect women's health, it also affects how they care for their families and contribute to the economy.
"I want my two children to have a good education and a good life. Life can be hard. People earn just enough to take care of their family. You cannot do that if you're getting pregnant every year." Rowena Alberto, 40 Garments Inspector, Hamlin factory, Cavite
MSD for Mothers is working with businesses and across communities in the Philippines to reach more than 1.2 million women with comprehensive family planning information and services that help them, their families, and their economies thrive.
In the Philippines, women are rapidly entering the workforce, representing growing numbers of employees in agriculture, textiles, and electronics[3]. The Business Action for Family Planning Access (BAFP) program supports women and businesses in improving access to family planning and demonstrates the connection between improving health and economic returns.
BAFP meets women where they work and live. Employees and community members learn about family planning through education sessions in their workplace and receive trusted counsel from peer health educators, while local health centers ensure that contraception supplies are stocked and readily available for anyone who walks in the door.
MFM Partner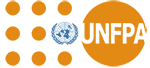 MSD for Mothers and BAFP are helping to change the conversation about business' role in women's health to one where employees are supported both inside and out of the workplace.
The program brings value full circle for businesses that invest in their employees' health, creating a workplace where employees find satisfaction and support from on-site health services, in some instances decreasing absenteeism by close to 20% and staff turnover by more than 40%, leading to a 4:1 return on investment[4].
"This program will... help them [employees] make good choices about family planning, which will give them good health, better quality of life, and more time to family and self. It will also make them more productive as an employee, which will give them good performance and output at work." Alma Canales, Head HRD, Southwest Asian Canning Corporation